I said "celibate" not SELLIN BUTT, thank you.
8:15 AM
So, I'm soo on some new ish. I find myself logging into Facebook for business networking, instead of "just because." And yes, I am claiming celibacy. But why y'all laughing? Oh, never mind. Yes this is a stretch for me.
I love sex and sex loves me. I think it has helped keep me looking young. Would celibacy make me grow old? Maybe I need to rethink this thing!

(Insert your advice for me. Leave a comment.)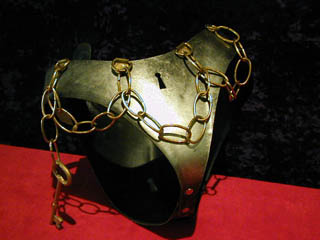 Source: Costume Armour
I've been good so far. Yes, I am just getting started here. But as you know I went and chose the worst weekend to relocate to Charlotte, during CIAA. Nothing but men all over the place. *le sigh* But I survived. Yay me.